About me
Born 1960, in the West Country of England, Graham's art training was completed at Salisbury College of Art in Wiltshire. Trained as a graphic designer, he nevertheless found that solutions to many projects gravitated towards illustrated versions, thus in his final and fourth year, illustration became his specialised subject.
Influenced by his love of the horror genre and the music and lyrics of the emerging UK punk scene, he sought a style and approach that encapsulated both. Moving to London in 1980, Graham's freelance career slowly took shape as clients and commissions were found and professional relationships established.
Within the first two years a chance contact brought him to the office of Palace Pictures and a commission to create a UK poster for their second theatrical release, 'The Evil Dead'. Such was the success of the film that further commisions soon began to fill his schedule resulting in numerous VHS sleeves, thus establishing Graham's career as a genre artist. Palace Pictures commissioned the 'A Nightmare On Elm Street' poster for the UK release. This opened up new possibilities with it's marked difference in style and technique. During this first decade of work, in addition to the horror commissions, Graham also worked on book covers, magazine illustrations, record covers and in advertising.
In 1992, Palace Pictures fell into administration leaving a gap in the home entertainment industry, where innovative and daring cinema had flourished. Already established within the auspices of film promotions agency The Creative Partnership, based in Soho, Graham also found work with the emerging Tartan Films. Though the majority of his work for the client was not illustration, over the following ten years he worked on a vast catalogue of titles, either adapting existing designs or creating new images using photography and photoshop. This period saw many theatrical release posters, but also marked the move from VHS to dvd, particularly through his work on the 'Tartan Asia Extreme' brand. Much like Palace Pictures in the previous decade, Tartan fell victim to market forces and closed their doors in 2008. Interestingly, one of the final commissions from the company was the only illustration they had asked of him, a painting for Jodorowsky's 'El Topo' (ultimately unused).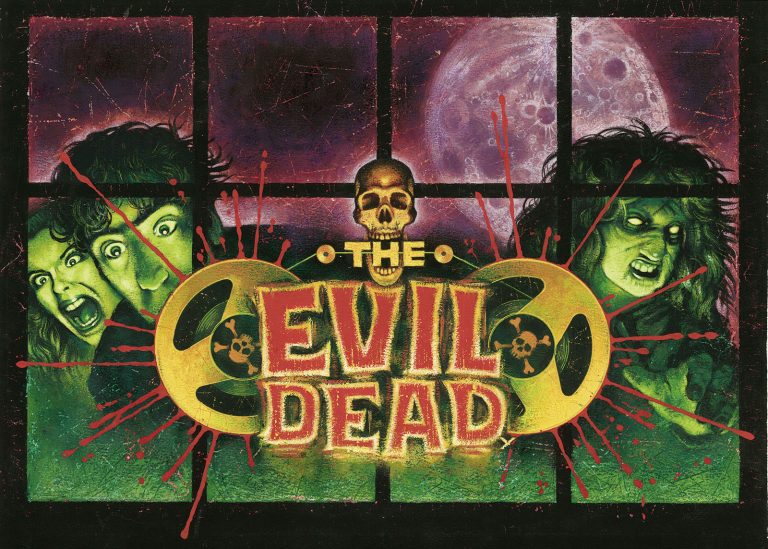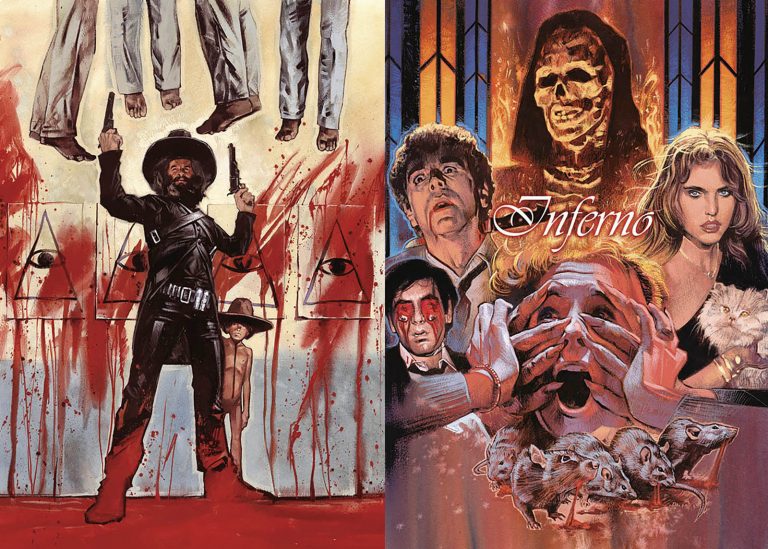 This was to provide a pointer to the next chapter in Graham's work…
In 2010, Arrow Video contacted Graham with a commission to illustrate their reissue of the 1986 film 'Slaughter High'. Seeking a link to the period of the film's original release, this marked a move away from the established photoshop conventions of DVD marketing. Arrow provided a supportive platform for illustration, an enduring strategy that has brought a new generation of film fans to the possibilities of the painted image.
Whilst most artists now work digitally, Graham remains dedicated to the medium that has supported him throughout his professional career, paint on paper.
As well as proving to be a satisfying process, all paintings are retained either for exhibition or for sale. 
Whilst firmly embedded in the world of horror, current projects include vinyl LP sleeves, posters, private commisions and work with some of the UK's premiere horror festivals.
Following can be found a selection of work categorised in a number of galleries, these will be updated as new work is completed. In addition, regular updates on events and commissions will appear in the site's news column.
Prints are available, but until an online shop is finalised, details for these are provided on request when purchases can easily be made.